TURANDOT

Giacomo Puccini's last opera
Experience greatness and impression
of a true love

Puccini's premiered in 1926 will
be introduced at Sejong Center. It is one of
Puccini's top three works with the story of
marrying heartless but beautiful Turandot
only when solving three puzzles. You can
appreciate the best impression with famous
arias including Nessun Dorma (none shall sleep).

Apr 26(Thur)~Apr 29(Sun) weekdays at 7.30pm, weekends
at 5pm
Sejong Grand Theater
VIP 120,000 / R 80,000 / S 50,000 / A 30,000 / B 20,000
Over the age of 7
Artistic director Lee Kyoung-jae
Director Chang Soo-dong
Conductor Choi Hee-chuhn
Cast Han Yoon-seok, Park Ji-eung(Rudy Park), Lee Hwa-young,
Lee Yoon-jeong(Lilla Lee), Seo Sun-young, Shin Eun-hye, Choi
Woong-jo and others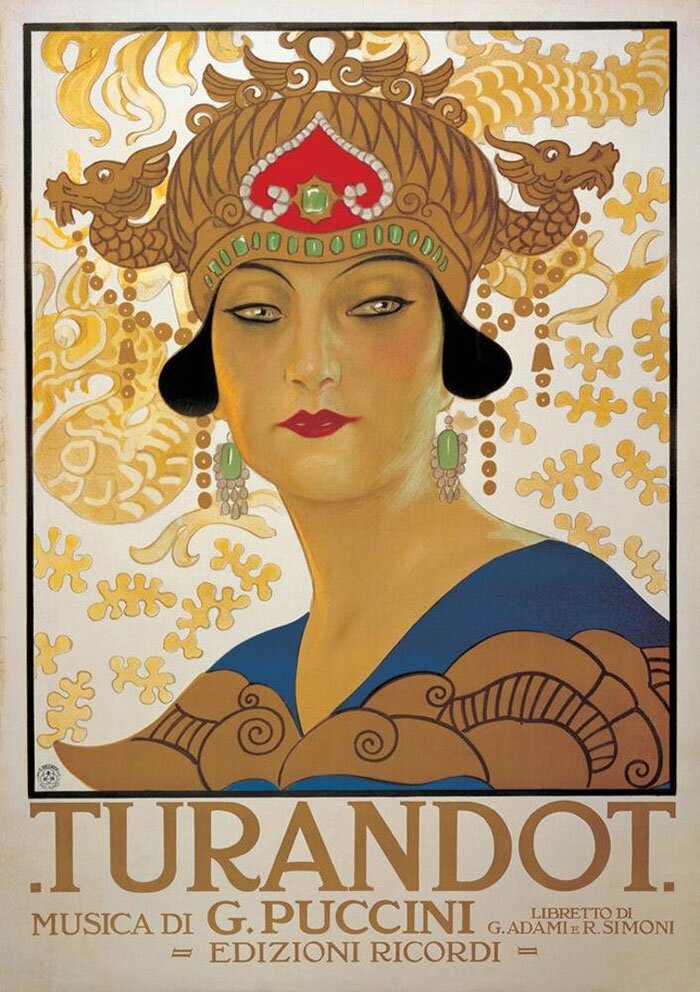 The first selection of Seoul Metropolitan Opera to mark the 70th anniversary of the beginning of Korean opera and the 160th anniversary of the birth of Puccini
Seoul Metropolitan Opera (head Lee Kyung-jae) presents as the first step to mark the 70th anniversary of Korean opera and the 160th anniversary of the birth of Puccini. In addition, it is a masterpiece of the first half of the year to mark the 40th anniversary of the opening of Sejong Center as well as the first tried work by Seoul Metropolitan Opera which has taken the lead to premiere of Korean opera for the past 33 years since its foundation in 1985 to focus on reinterpretation of classic.
A new Turandot to be unfolded in 'a future city'
To celebrate the 70th anniversary of the beginning of Korea opera, Seoul Metropolitan Opera will unfold the upcoming time and space at Sejong Grand Theater. Prince Calaf who lost his base for life due to demolition and disaster of machine civilization happens to meet princess Turandot at the land of survivors covered by glacier. It is different in that overseas famous opera theaters have sticked to Chinese background featuring the Forbidden City for the past century. Producer Jang Su-dong makes the most of the origin of Puccini's music while exploring a modern approach stimulating imagination and thought of the audience.
Performance reflecting problems caused by contemporary selection
Seoul Metropolitan Opera's efforts to feel empathy with problems of contemporary audience who live with worries of the present and fears of the future are also shown at this work without any adjustments. Above all, the audience come to challenge problems in reality they encounter and join the journey to find solutions while solving 'the three puzzles of Turandot', the core of the work. In addition, it will be a good opportunity to put a question on which selection is made for individual, social and the upcoming future, and tune directions.
Closes to citizens' life, friendly opera
Seoul Metropolitan Opera provides a new opportunity to experience attractions of opera in a variety of areas in theater and daily life through Turandot. It is scheduled to allow citizens to enjoy more cultural and art experiences with an opportunity for cast and the audience to be with before the performance, a linked program with Danginree Power Plant (current Seoul Complex Thermal Power Plant), benefits for Seoul Metropolitan Opera friends, diverse ticket discounts and others.
Puccini original synopsis
Composer Puccini's masterpiece and last work is a story about Chinese princess 'Turandot' who is cold hearted but has a beautiful looking face. To marry her, he should solve three puzzles presented by her. If he fails to do even one of them, he will be executed. Prince Calaf whose kingdom Tatar was brought to ruin challenges to solve the puzzles. Even though he solves all puzzles, Turandot refuses to marry him. And then, he adversely suggests to her that he will die if she finds out his name in one night. As night closes in, he confirms to win the game and the aria he sings with pleasure is the famous 'Nessun dorma'.