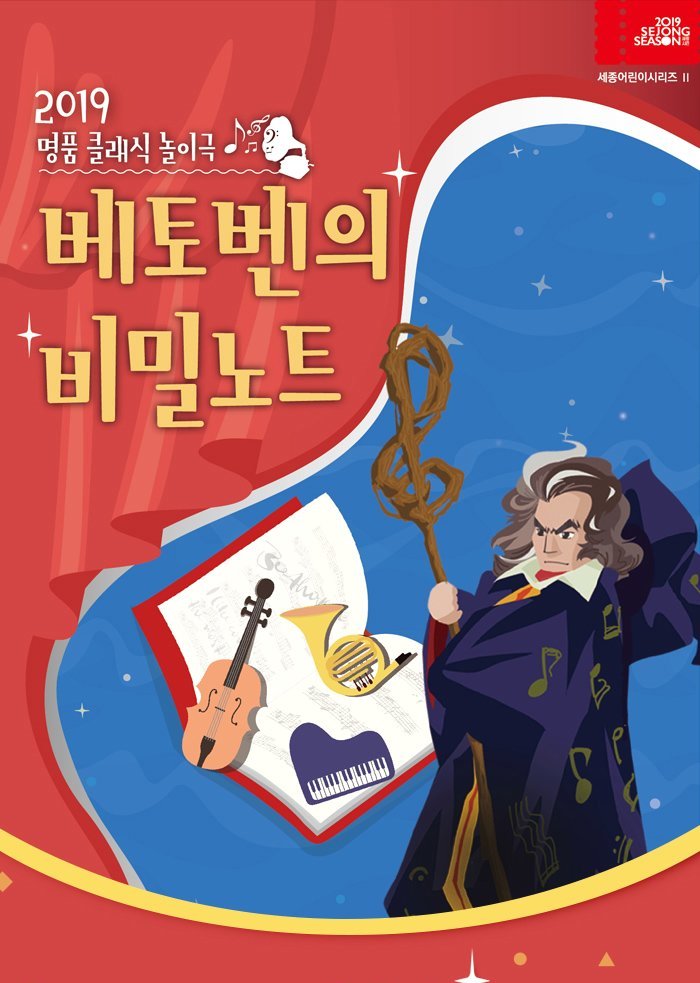 A special meeting between our children and Beethoven!
<Sejong Children's Series>, which has been a classic hero for children every summer comes back with Beethoven in 2019.
Renowned musical director Kim Min-jeong will present to the level of children music of Beethoven called 'saint of music' who left innumerable masterpieces such as <Fur Elise>, <Moonlight Sonata>, <Destiny Symphony>. It will be a more special performance as the 7-person chamber music performers display high-quality performances and children can participate themselves.